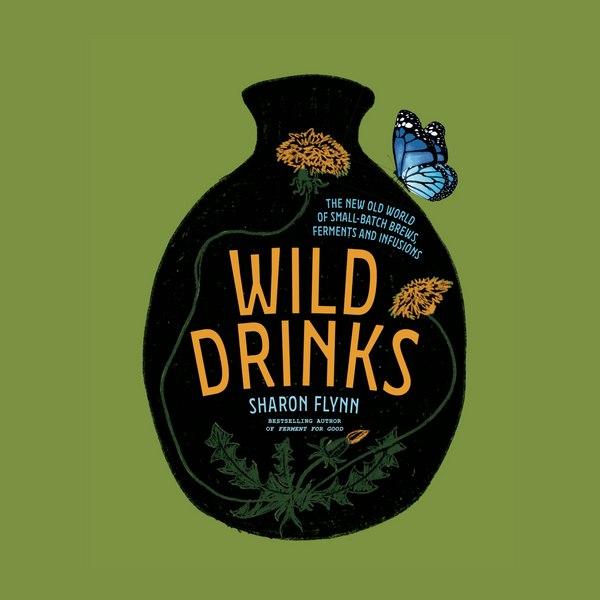 My second book WILD DRINKS was released Nov. 2022.
Wild drinks focuses on infusing, brewing and fermenting drinks - the very easiest things to get into your people - for a cultured gut.
Delve into a farmhouse Sake, brew Kvass (like beer!) from stale bread, make sparkling, dry mead from honey and water. Try or level up your milk kefir, kombucha or other wild soda game.